In this age of mobility, it's not just hard to live without our smartphones, it's impossible. People can depend on each other because mobile apps have made life so easy. The way we live our everyday lives is changing because of these apps. And we need a lot of mobile applications to get things done.
Because of this, businesses and startups are putting pressure on companies that build mobile apps to make them more useful. For a business to be successful, it must have a mobile app. Here are a few numbers that show how people are using mobile apps more and how much money they are making.
The market demand for enterprise application development will grow faster than the need for businesses to make apps. This just shows how helpful it will be in the future for your business to have a mobile app, whether it's for iOS or Android. Small and large businesses alike can benefit from mobile application in many ways.
These app development services are used to promote the services that the industry offers. Because of this, the app must be creative and target potential customers as soon as possible. Having a mobile app can help you earn more money, grow your business, and raise brand awareness. All of these things, along with the other key everyday benefits, make mobile apps not only important for businesses but also a necessary part of modern life.
Why is it Important for your business to have a mobile app?
Since mobile apps are now a part of everyday life, they are always getting better so that you can get the most out of them. Every mobile app development company that makes apps for businesses makes changes that are good for both the users and the business. But having a mobile app for your business already has many benefits:
Powerful Messages Delivered
Customers get powerful messages at the best price possible, saving the business organization money. These messages are sent in an effective way to turn visitors into possible customers. A good way to market a business is to make an offer that people can't refuse and let them know about it through push notifications on a mobile app.
Mobile apps are the best way to meet users' expectations. Customers are usually happy when they find an app that is easy to connect to and has all the tools they need to use it easily.
Another good thing about having a mobile app for your business is that it makes it easy for customers to ask for help. Businesses can keep their customers by offering them things like discount coupons, vouchers, and so on. Uber's business model lets it give discounts to people who use its mobile app, which has been the best strategy so far.
Sales and Growing Businesses

Most of the time, industries are focused on finding new ways to use mobile application development strategies in the market for their campaigns. With more and more people using mobile devices, sales must go up while still meeting user needs. Mobile apps are a great way to track progress in a short amount of time.
Helpful Information for Consumers
With a mobile app, businesses can learn more about their customers than ever before. More specifically, an app makes it easy for businesses to collect, analyze, and use data about their customers. By keeping track of things like customer preferences and behavior, apps can provide valuable consumer insights that can be used to change marketing strategies. Knowing what your users want, what features or paths they use the most, and who they are can help you make the right strategic decisions and put your marketing efforts where they need to be. So, apps allow businesses to use data-driven marketing strategies to give customers a very customized experience.
Providing help to small businesses in the field
Mobile apps can be a godsend for small businesses, especially when you consider how cheap it is to use apps as a tool for growth. Most businesses are skeptical because they don't know how much it costs to make an app, so they assume it's a lot. But that's not what's happening. Once it's made, a business mobile app is the best tool for growth.
Businesses have a competitive edge
There are still a lot of companies in an industry that don't get the most out of their mobile apps, and some don't even have one yet. This is a clear benefit for businesses that are working hard on their business apps for mobile devices. Even though there isn't much competition in this area yet, that's a big plus.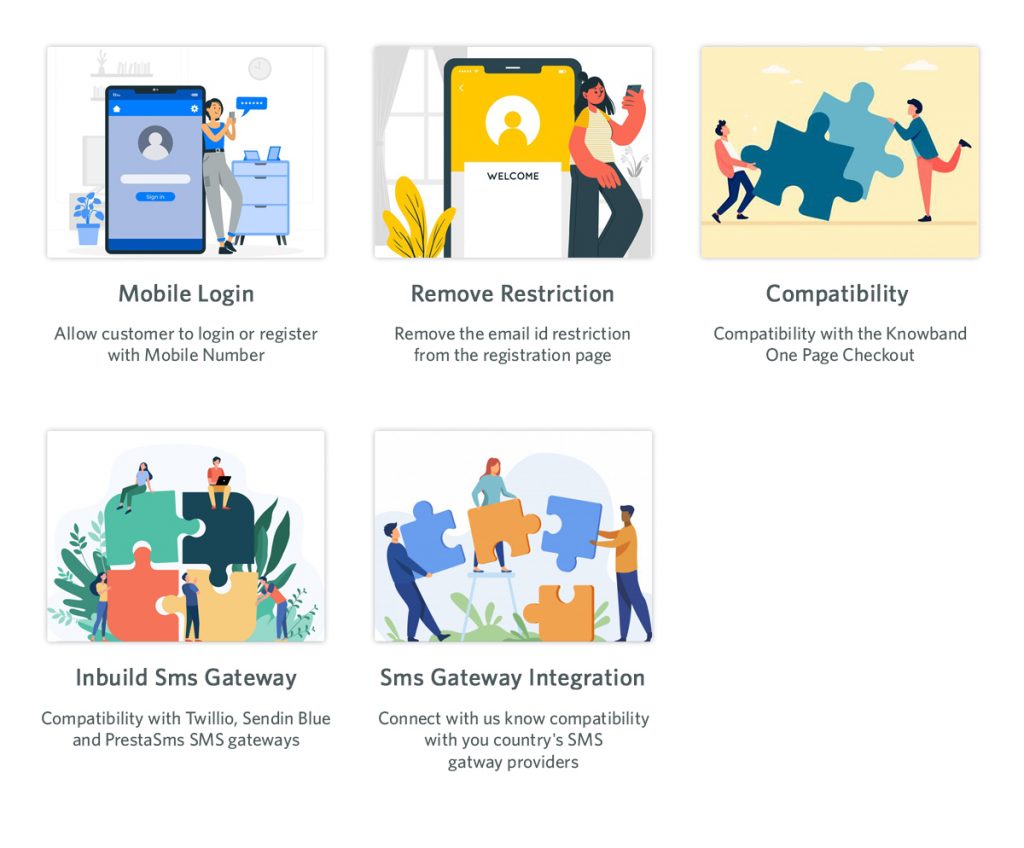 Business strategies based on analytics
With the help of mobile apps, businesses can track important analytics like the number of visitors, the user's most-viewed product, how long they spend in each part of the app, and a lot more. Analytics are important for marketing and advertising because they help make sure the right people are being reached.
Makes People Aware of the Brand
Mobile apps are a one-stop shop for finding out everything you need to know about a brand and showing off its products and services. The apps show off and promote new products and services through ads. This strategy will be used by the mobile app for business growth to boost sales of the product while keeping the cost of advertising low.
Growing an Audience
With more people using mobile apps, businesses are taking advantage of mobile app development to get more customers. With the help of mobile apps, it is easier to talk to users. One of the most important benefits of mobile apps for small businesses is building an audience. Since they are just getting started, getting customers through a mobile app is a great way for their business to grow.
Generate Revenue
Mobile apps are easy to monetize, which gives businesses more ways to make money. Users are usually willing to pay for an app if they like it and think it gives them something of value. So, you can add a new way to make money to your business plan by selling your goods or services or by putting ads in your app.
Push Notification

With push notifications, a company can send a message or alert to a mobile device at any time and from anywhere. This lets a business tell customers about new products, special deals, and other news.
Personalization
People like apps so much because they make each user feel special. Every time you go to a website, you are a visitor. When an app is well-made, it makes you feel better. Personalization is what makes emotional responses different. A lot of research in the field shows that this is true.
Social Network
Social media is another name for promoting your business and getting customers from all over the world involved. Make a unique marketing plan so that customers can see your brand and products when they are talking with friends or looking through their social media timelines and stories. This will make them want to use your mobile application and find out more about the great services and products you offer. You can also make a social media page or profile with the name of your brand or app and all the features you want, like comment boxes, messaging, and like and share buttons, to get customers to talk about your brand with others.
Paying is Easy
Industries like eCommerce, travel, etc. often require online payments for their goods and services. One reason why businesses need mobile apps is to make sure that payments are safe. Customers who don't trust websites to make payments can be persuaded to use apps with secure payment options. The safe payment option is the most useful part of mobile apps for small and large businesses.
How to Get Started with Developing Mobile Apps?

Hiring a mobile application development company makes it easier to figure out how to get an app for your business. The company you choose to make your mobile app will first work closely with your team to figure out what your business needs. This is done to find out in the best possible way what the client wants from the app.
The apps that your chosen team makes for mobile devices must also look good. With the low prices that app-developed services offer, it's easy to combine multiple programs. Before making an app, it's important to know exactly what you want it to do.
Most of the time, though, the price of the app is a problem. Most small businesses can't find out how much it costs to make an app, so they can't get mobile apps for small businesses. Here are the top things that help with developing mobile apps:
Checking the market
Usually, it's a good idea to do some market research before you start the application process. It will help you figure out what your exact needs are. Check out what your competitors are doing and what their good and bad points are. Look at the comments your customers have given you and try to figure out what your target market wants from you. You can avoid making the same mistakes if you do thorough market research.
How to Pick the Best Platform?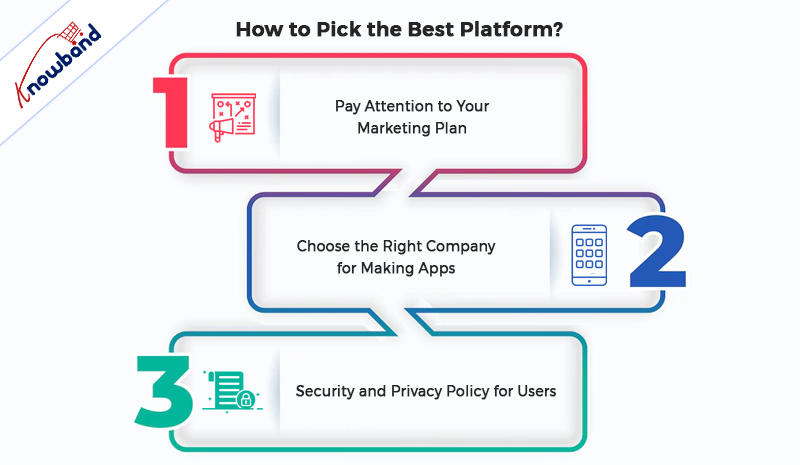 When making a mobile application, it's important to pick the right platform. When choosing between Android and iOS, think about the UIs you want to make clear in your app. It will change how adaptable an application is. You'll need to figure out which platform will give you the most flexibility and security while letting you have the most impact.
Pay Attention to your Marketing Plan
When everything is at your fingertips, it's important to get in touch with your prospects on time. If you want a lot of people to be interested in your debut, you need to make a lot of noise about it. You should know when to promote your mobile application most effectively. At least two or three weeks before the launch, you should start making noise. But make sure you have a solid plan for how to move forward. A digital marketing firm can help you get the word out because they know the industry and what's popular.
Choose the Right Company for Making Mobile Application

Choosing an app development company near the business location is usually the best way to have a good meeting. Another way to find and hire the best app developers is to use the Internet to meet their basic needs and find the perfect match for their company.
If you want to get more customers and want a mobile app made for your business, you should get in touch with an experienced company like Knowband, which has helped businesses in many different industries with different app solutions.
Security and Privacy Policy for Users
Make sure you have a security system in place if you're asking a user for sensitive information. If your app is used to send or receive money, security is also very important. But you'll need to make a privacy policy that says what information you'll collect and how you'll use it. Security is one of the most important parts of your application's development that needs to be thought about right away. Your users' data is a valuable asset, and you must promise them that it will not be misused and that a good system will be put in place to store and protect it.
Conclusion
There are many things in the modern world that make our daily lives easier and simpler. One is the creation of smartphones and apps for them. If you want to grow your business and keep customers for a long time, you should make a quick mobile app. But making a good mobile app isn't as easy as it seems, and you'll need to work with an experienced mobile app development company like Knowband. In the long run, a simple, quick, and easy-to-use mobile application with your brand name and products will give you the wings for success. Get in touch with our smart technology development department at [email protected] to learn more about Knowband's mobile app builder.