Lack of time, money, competent workers, and a web presence! These difficulties apply to all owners of small businesses. Overcoming the difficulties can be intimidating for the owner. But taking things one step at a time is the secret to striking a balance. It's time to have mobile applications if you're having trouble boosting sales on your website. The use of mobile applications significantly improves online visibility. A small business owner may find it expensive to hire developers to create a mobile application that would work for both iOS and Android consumers. That is unless you spend money on a WooCommerce mobile app builder.
The quickest, most cost-effective, and wisest method for creating a mobile application for your company is this one. Learn more about it for us.
WooCommerce Mobile App Builder
Native WooCommerce A pre-made framework called App Builder is used to create native mobile applications. This app allows users to create mobile applications without any prior programming knowledge.
With Mobile App Creator, it takes only a week to create a compelling application. The apps created with the App Builder are extremely mobile- and tablet-compatible and light-weight.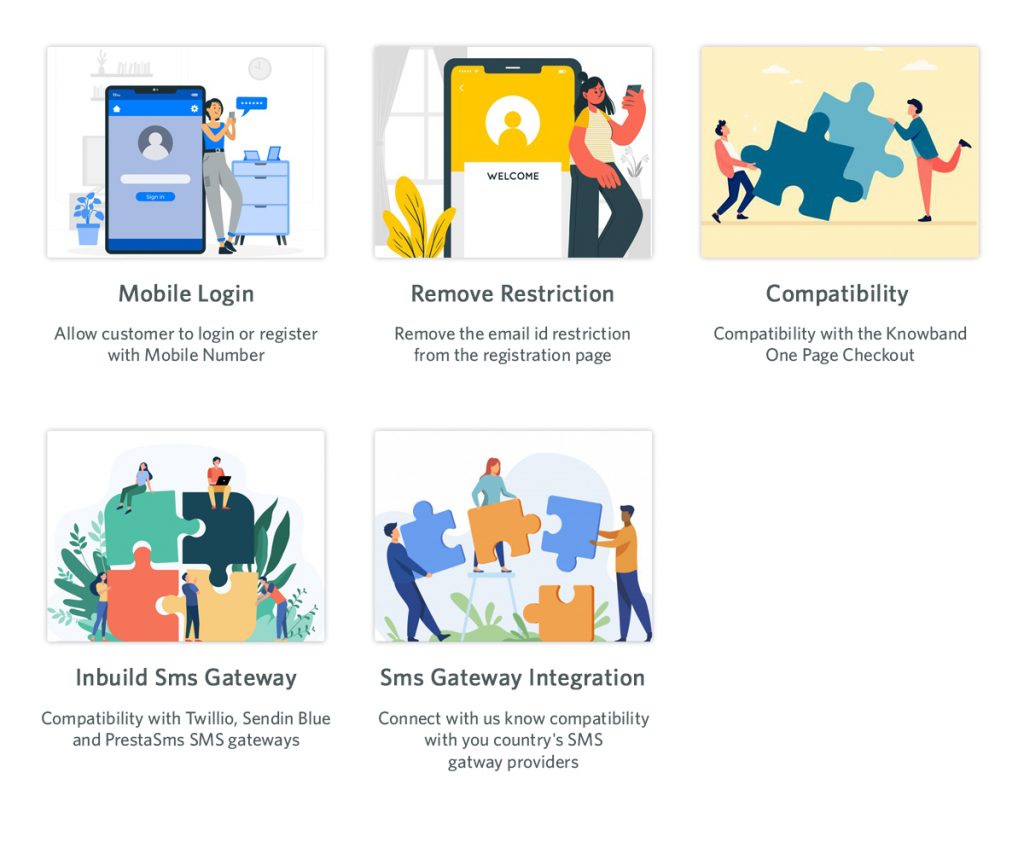 The apps created using our app builder contain powerful features that function on both the Android and iOS platforms. The look, feel, and performance have a native-like quality.
Budget is the primary barrier for a small business owner. Native app development requires a significant time and financial commitment. But why wait for so long when native apps can be made available in just one week?
Here are some arguments supporting the superiority of App Builders over custom app development: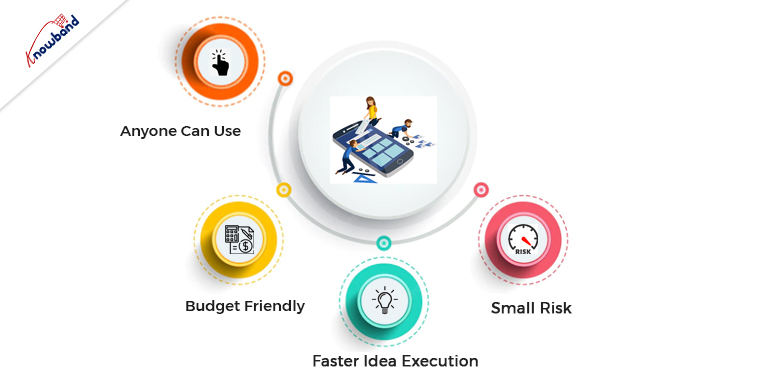 Anyone can Use
Utilizing our App Builder would undoubtedly make you feel like a developer. Yes, you heard correctly. You may create the app for both Android and iOS without any coding experience.
The widgets you want to use must simply be dragged and dropped. You would be able to see the results of every action you took right away. You can include and exclude features whatever you desire without writing a single line of code. When you are happy with what you see, save it and continue.
Budget Friendly
It costs a lot to have a custom app made. To get your app going, you would need a designer, a backend developer, an Android developer, an iOS developer, and many more.
However, the Mobile App Builder is more cost-effective because you may complete the project without hiring outside developers or outsourcing it.
Faster Idea Execution
The development of apps would still require time even if you used a cross-platform framework like Flutter. But with App Builder, you might have a finished app in only a week.
You are given the freedom to immediately put your idea into action and establish your market presence.
Small Risk
The time and money commitment, as well as the danger, are larger if you go for custom creation. Since it would cost more to fix the app if it did not function properly.
However, because of the minimal time and financial commitment, there is little risk associated with the Knowband Mobile-built software. Even if the app is not well received by the users, you can change the layout and designs and relaunch it.
Additional Motives to Select WooCommerce Mobile App Creator

Now that you are aware of the advantages of App Builder over custom development, let's look at a few arguments in support of the justification given above:
Keep Your Clients Informed!
Befriend push notifications if you want your customers to remember you. Maintaining contact with your customers is the main advantage of having a mobile app. Sending push notifications on a regular basis would serve as a reminder to them that your app is installed on their phone and that there are some intriguing deals available right now.
Customers are definitely persuaded to open the app by push notifications. You can also send them in-app notifications once they have the app open. You can send a notification to a customer who has added a product to their cart but is still looking for something else to remind them of the item they have there. They won't miss out on any deals if you let them know that the offers are going to expire.
Push and in-app notifications can be sent using the App Builder feature. All app users will receive the notification after it has been customized by the admin.
Speed Is Vital
You cannot go back to websites after using mobile apps. Information is quicker to access because mobile apps store data locally. The website retrieves data from servers, so the speed at which the page loads depends on the speed of the internet connection.
The fact that an app stays on a customer's phone is yet another advantage. They are more likely to open the app if they see it, which would result in them using it for a while. Customers view products in apps 4 times more frequently than they do on websites, according to a study. As a result, mobile apps contribute to rising sales.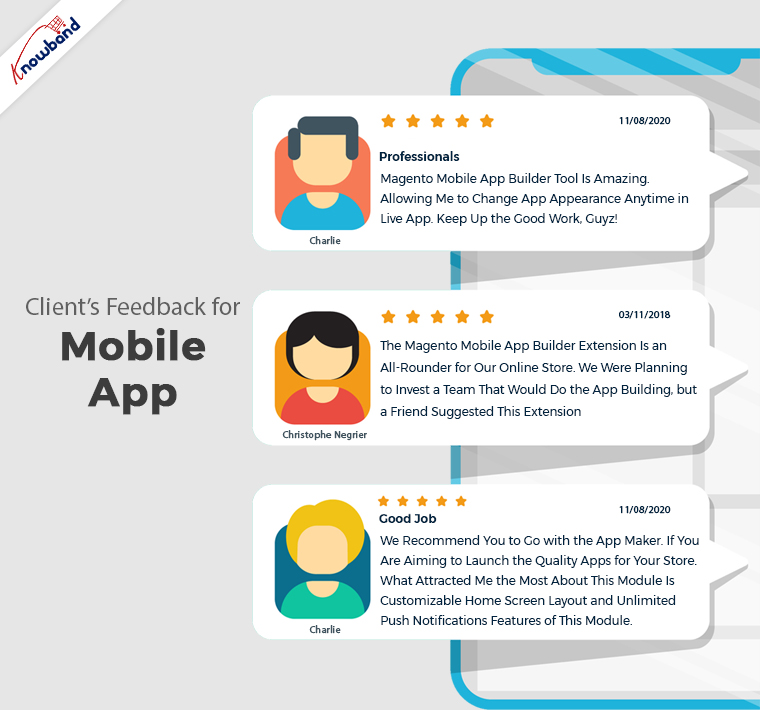 Full Control over Changing the Layout
Why battle to communicate your design concepts to developers when you can do it yourself? The App Builder allows complete freedom to alter the home page. To customize the home screen, you can use various templates and dynamic widgets.
You can easily change the layout if the final design is unpopular with the clientele. Simply drag and drop banners, headers, categories, grids, styles, and other elements to the screen that works for you. To guarantee that the app offers the best user experience, constantly improve it as you receive feedback on the layout.
Availability to Your Clients
You can provide your customers with a variety of support options, including chatbots, phone calls, social media, etc. Customers can try searching FAQs and using chatbots powered by AI to discover answers. You can have your customer support agent assist them if they still do not receive satisfactory answers.
Offering people the freedom to select the option they want involves having numerous support channels. By doing this, you give customers the impression that you are willing to assist them.
You have all of these options with App Builder. To provide the greatest possible client experience, simply enable as many support options as you desire.
A Smart Way to Create Mobile Apps with Knowband Mobile App Builder
For small enterprises, our Knowband Mobile App Builder is the ideal option. Since it is scalable, the apps you create with it will continue to work as intended as your customer base grows. Here is what you can expect from the app builder.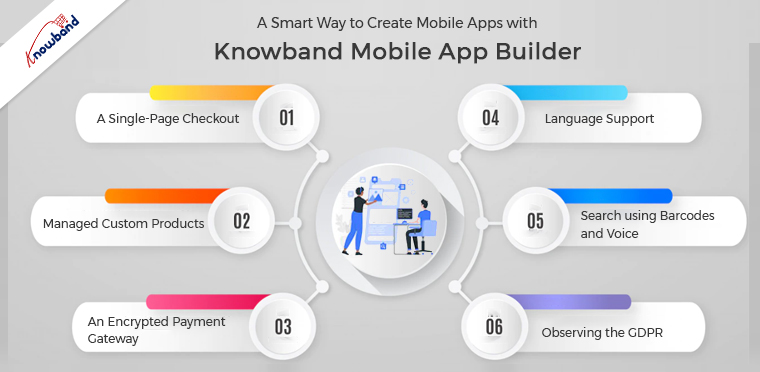 A Single-page checkout
The entire checkout process is contained on a single page in the App Builder-built app. During the checkout process, customers are free to add, remove, and modify the number of products. With this feature, customers would experience a lower rate of checkout abandonment and would find the process simple.
Managed Custom Products
Enlisting and managing product details are entirely under the admin's control. The product image, price, date, quantity, and all other category-specific fields can all be changed. Any product category can be tailored to include discounts and special offers to appeal to various customer segments.
An Encrypted payment gateway
Your customers can choose from a variety of payment methods thanks to the App Builder. Due to their freedom to select the preferred payment method, it serves a wide range of customers. Multiple payment options therefore result in higher conversion rates and a better shopping experience for the customers.
Language Support
For you to reach a wider customer base, our Knowband Mobile App Builder supports multiple languages. Urdu, Arabic, Persian, Hebrew, and many other RTL (right-to-left) languages are supported.
Search using Barcodes and Voice
Our Knowband Mobile App Builder also offers voice search and a barcode scanner to further simplify the process of finding products. Customers can find products with ease and choose the options that suit them best.
Observing the GDPR
You can instruct the developed app to adhere to all privacy laws. The terms and conditions, as well as the data, would be completely under your control. At checkout, the admin can turn on the terms and conditions checkbox.
Wrapping Up
Developing a mobile application for your company is a way to improve user experience, and the most affordable option for small businesses is to hire an app developer. The App Builder will reduce the amount of time required for development, which will shorten the launch period.
Our Knowband Mobile App Builder is the ideal solution if you want to expand your company using mobile applications. Get in touch with us at [email protected] and allow us to assist you in developing the mobile application that will establish your presence in this cutthroat market.