One page checkout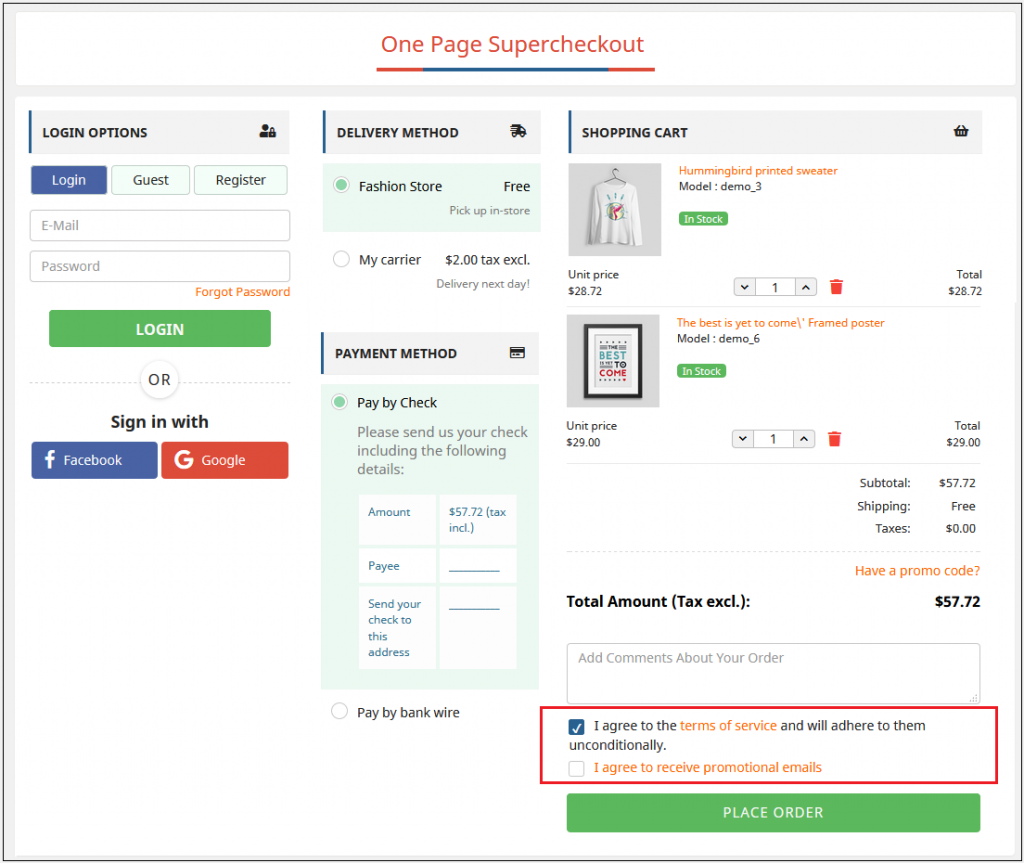 All of the standard checkout items, such as shipping options, shipping and billing addresses, basket contents, and payment information, can be seen on a single page thanks to the PrestaShop express checkout module. In order to make the checkout process faster for customers, one-page checkout was first introduced.
One-Page Checkout in Prestashop: Pros and Cons
Pros
Easy to use, appealing, and attractive:
One advantage of the PrestaShop one-page checkout is that it appears neater, more appealing, approachable, and simple to use. By using the one-page checkout template, your customers can speed up the checkout process.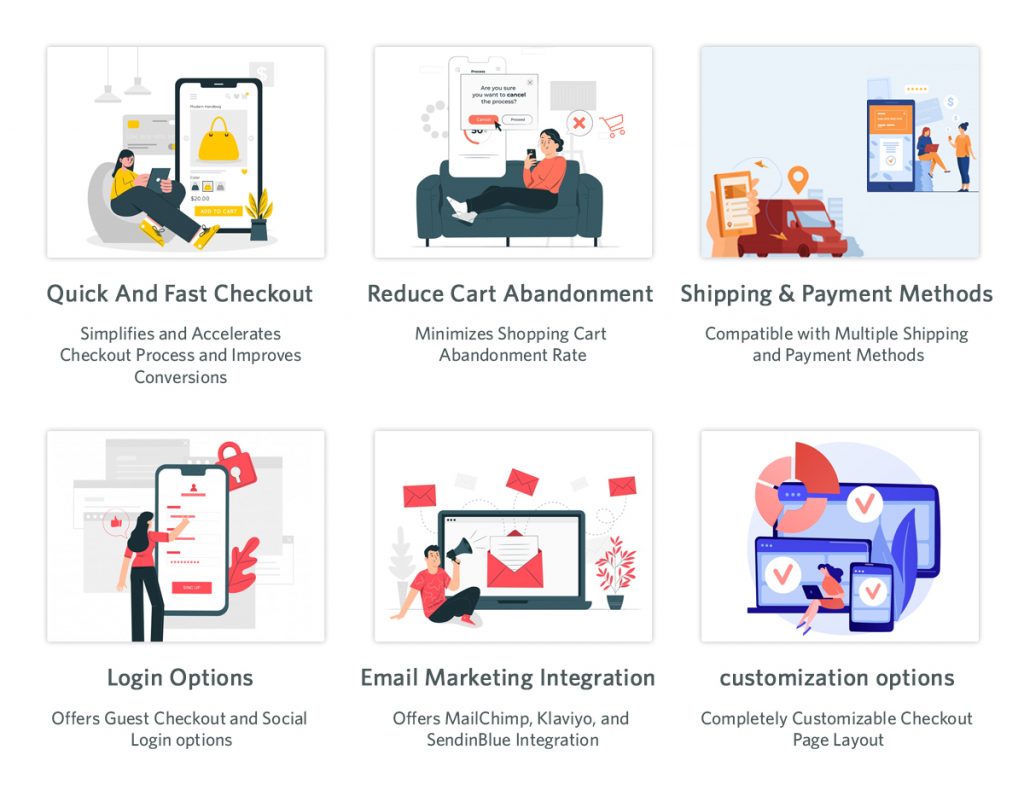 Fewer clicks:
E-commerce companies can encourage customers to make purchases by using a one-page checkout design. Instead of visiting numerous websites to purchase a single item, customers can make purchases by clicking just a few times.
Cons
Uncomfortably intimidating:
Some retailers may believe that by compiling all the data, consumers will be able to complete their quick checkout. Additionally, when using a one-page checkout template, customers might become disinterested in their shopping basket due to the lengthy form pages. Additionally, the scrolling will continue, confusing the clients and adding to the problem.
Have you considered PrestaShop's one-page checkout module? You can easily create and customise a one-page checkout template for your online store by using our One Page Checkout module.
The contents of some products may be large in volume and take a long time to load on the page due to the way they are designed and photographed, which is referred to as a slow page or site speed.
Customers only favour online merchants because they are more convenient for them to shop at, but a slow website may deter them from doing so. As a result, a potential customer might decide against making a purchase at the online store.
Multi-step checkout

Essentially, the multi-step checkout method divided the checkout process into different steps on different pages. Customers are typically required to manually enter their preferred shipping, payment, billing, and address information as well as the shipment method when using a multi-step checkout process.
Before submitting the order, this module gives the option to select preferred payment options and double-check all of the details. Customers can conveniently inspect all of the goods.
What are the pros and cons of Multi-Step Checkout?
Advantages
The multi-step checkout template gives retailers the option to give customers options during the checkout process.
The design of the multi-step checkout template is very practical. The brief pages make it simple for the customer to find the information they require.
It also makes it possible for Google Analytics to track the checkout process and cart abandoned page.
Disadvantages
Customers that use Multi-step checkout process can take a little longer. They might grow weary of this system because it takes so long.
Due to the many pages and processes involved in the multi-step checkout process, it takes longer. It takes three to four steps to complete the drawn-out checkout process.
Conclusion
One-page Checkout can speed up the PrestaShop checkout processes. The PrestaShop one-page checkout module also provides excellent security while being quick and easy to use. It has a premium appearance thanks to its layout and design, and customer interaction is increased by its user-friendly design.
The one-page PrestaShop checkout offers a much simpler and safer purchasing process. It has a simpler checkout process, which can considerably reduce the rate of cart abandonment. For additional security, the Google reCAPTCHA tool is also included in this one-page checkout module.