The way people shop has evolved as a result of modern eCommerce trends. Where did customers prefer to visit brick-and-mortar establishments over the last ten years? On the other side, internet retailers currently control the eCommerce market. The explanation behind this is straightforward. Even fashion did not last till websites. Customers now prioritize mobile applications while making online purchases. The need for mobile apps for online businesses is growing for the same reason. As a result, eCommerce app development is heading upward.
Is the relevance of mobile apps a question, though? Are mobile apps one of the most efficient strategies to increase revenue for your internet business?
We have discussed some of the compelling arguments for attempting eCommerce mobile app development. Let's find out in the following areas.
Benefits of trying eCommerce Mobile App Development

Yet Another Selling Channel
Mobile apps' ability to serve as an additional sales channel is one of the main factors luring online merchants to them. For instance, your chances of generating more views significantly rise if you sell the same things on mobile apps in addition to your website.
Additionally, multi-channel selling is the current standard for conducting internet business. Because it's usually advantageous for an online firm to sell on as many platforms as possible.
The first justification for having Android and iOS mobile apps is therefore the inclusion of new selling channels.
Reach and Recognition of the Brand
The current fad in the online business world is for every company to have native iOS and Android mobile apps. Businesses want mobile apps in addition to their websites, from start-ups to large companies like Amazon.
The reason for this is that when clients use a mobile app to order, their level of confidence increases. Thus, brand recognition benefits are offered through mobile apps as well. The brand's reach is also significantly expanded by the apps.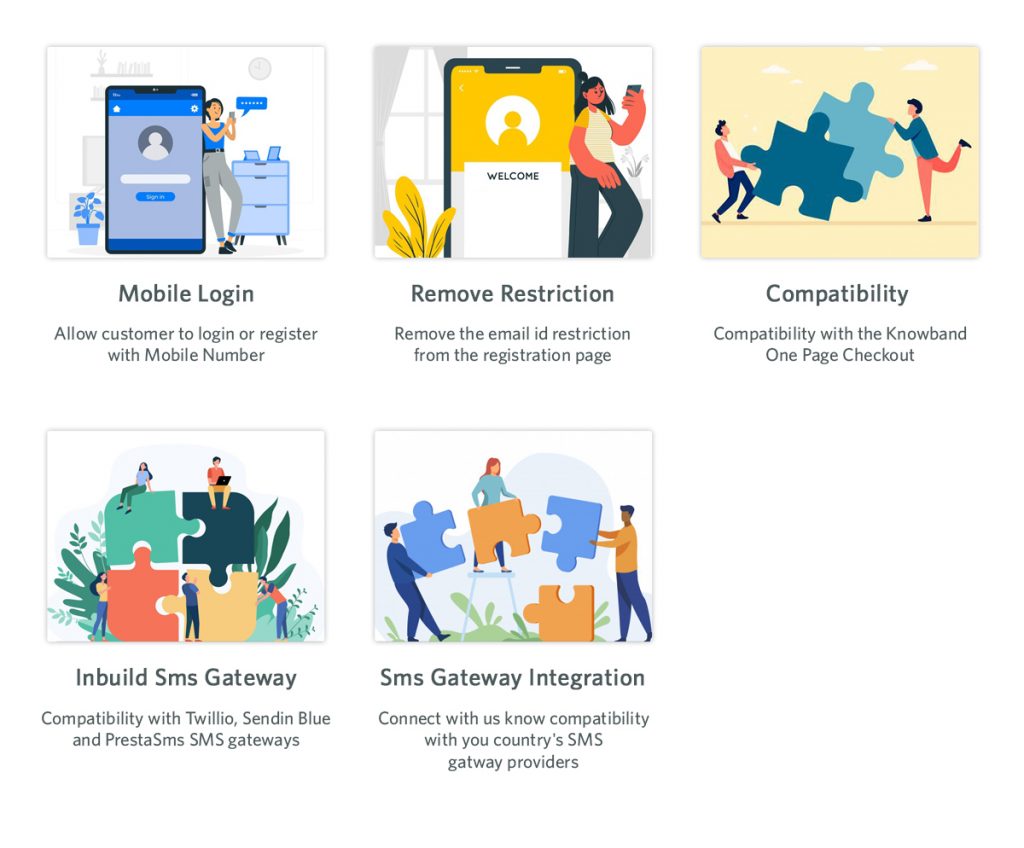 Customer-Business Interaction
The foundation of the eCommerce business sector is business client relations. For instance, a key element is a likelihood that a consumer may have questions about the company or its products if he uses an app or website.
On the other hand, you can engage with your consumer base in a variety of ways if you have a set of eCommerce Android and iOS Apps. You can use Push Notifications, live chat assistance, abandoned cart follow-ups, and a variety of other direct communication channels as examples.
For instance, KnowBand's PrestaShop and OpenCart App Maker capabilities include unlimited Push Notifications and WhatsApp chat compatibility.
Experience Being Native
The native experience is one of the main factors in why users prefer mobile apps to websites. Not just the mobile app offers quick and seamless responses. But it also makes it possible to experience the real thrill when using the eCommerce platform.
Additionally, websites are considerably more likely to be abandoned than mobile apps.
Mobile apps are therefore the best option you have if you want to give your customers a fully native experience. For instance, it won't take long for the improved customer experience to turn one-time clients into repeat ones.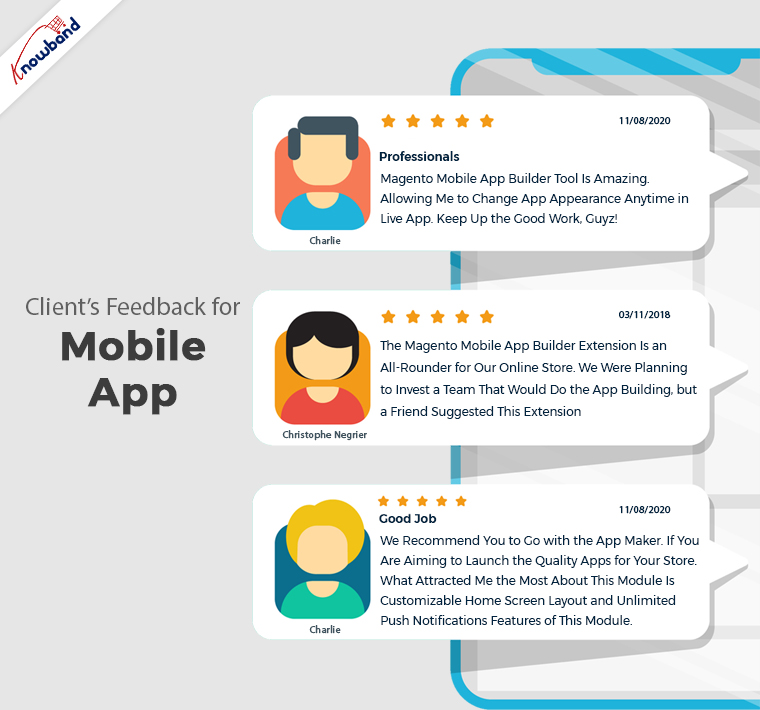 Competitive Benefit
If you think of yourself as a singular internet vendor, you can have an inaccurate perception of the market. Despite the fact that market competition makes the eCommerce sector difficult to enter. However, you can find thousands of online merchants offering the same goods.
As a result, to stay ahead of the competition in the busy area, the vendors create and implement the most recent market trends. Additionally, having eCommerce Mobile Apps helps the company stand out from the competition in the market and enhances the reputation of the brand.
How Can You Get a Mobile App for Your Company?

Although you'll need a lot of coding and technological know-how to get your Android and iOS mobile apps. But there's another option. Online merchants using OpenCart, PrestaShop, WooCommerce, and Magento 2 can obtain their mobile applications in 3-5 business days with the aid of the Knowband Mobile App Builder Module.
The astounding thing is that you won't need any coding or technological knowledge. Additionally, you receive completely flagged Flutter-based Android and iOS apps that are simple to manage from your store's admin interface.
Thus, you can always contact us at [email protected] if you intend to review the free demo apps for your store.