Several e-stores saw a boost in engagement and conversions after launching a Magento 2 mobile application. This is happening because mobile apps load more quickly than websites. They make browsing more convenient while enhancing the user experience.
You can decide whether or not to use an app by considering a variety of factors, such as your business goals, target market, spending limit, required functionality, etc. However, if you're wondering whether Magento 2 mobile applications will benefit your business, the answer is:
8 Reasons to Choose Magento 2 Mobile Apps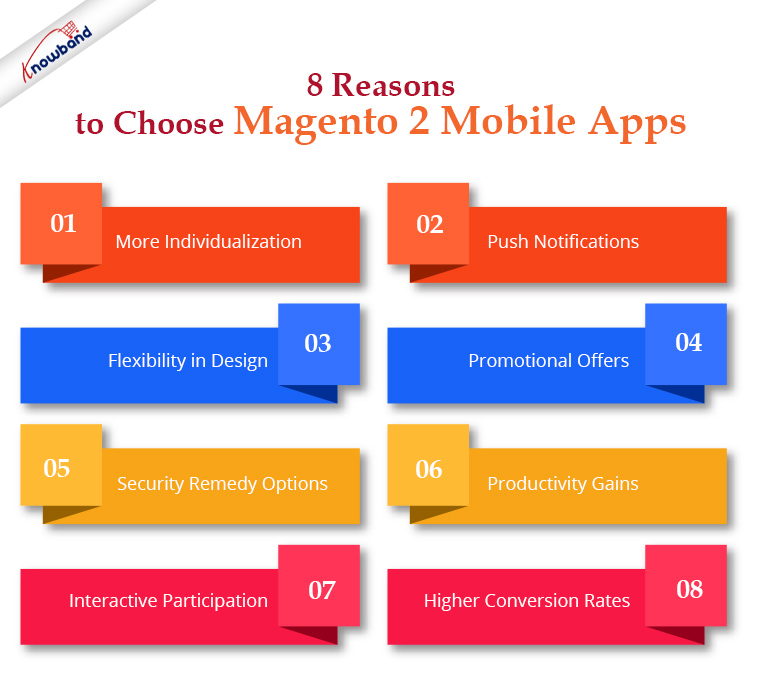 1. More Individualization
Everybody has their own unique mobile apps. Customers have the chance to choose their preferences and options as soon as they are downloaded. Using apps, you may send your consumer's personalized messaging based on their interests, where they are, what they are doing on your app, and other factors. By keeping tabs on their whereabouts, you could, for instance, offer them the deals that are available in their neighborhood. Based on their prior purchases, you can make recommendations for goods they might find interesting. It is possible to customize their shopping experience in real-time.
2. Push Notifications
One of the main drivers behind the conversion of Magento 2 websites to mobile applications is the ease of providing notifications. The two types of notifications offered by Magento 2 are push notifications and in-app notifications. It means you may deliver in-app alerts to people who are actively using the apps and push notifications to everyone, regardless of the device or whether they are using the app or not.
Push notifications let you regularly provide information, discounts, and promotional offers to all of your customers while keeping up with the latest trends. Clients are also certain that nothing is missed by frequent notifications. You can inform them about upcoming sales and motivate them to act.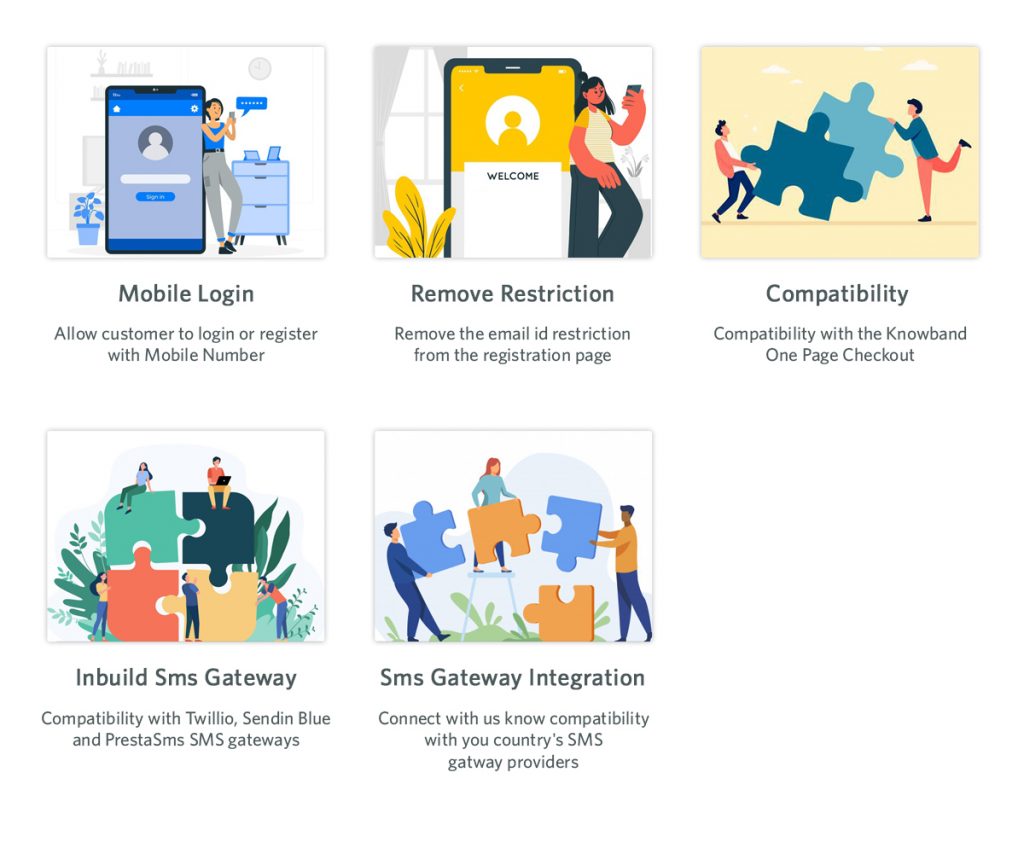 3. Flexibility in Design
Magento gives programmers the power to design a straightforward but attractive user interface. You can change the content, styles, layouts, and banners with a few clicks. Additionally, if you create your app with a Magento 2 app builder, you may effortlessly change the layout using a drag-and-drop technique. Websites are unable to update their stores' layouts in this manner. Thus, that is a perk of utilizing a mobile app.
Your app store's aesthetic can be changed to correspond to the time of year and current trends. The website stays the same unless you have plans to change it.
4. Promotional Offers
You can add a variety of features to your mobile app and utilize device capabilities to provide users with a pleasurable experience. Utilizing the GPS, camera, contact list, gallery access, and other services it might offer, you can use it to enhance the client experience. For instance, barcodes and coupon codes can be scanned by mobile app users. If they have access to a contact list, they can distribute the information or use payment apps to deliver instant payments. By visiting the gallery, they may quickly add photos to the review area. Auto-location might facilitate navigation.
These qualities reduce the amount of work and shorten the time required to finish a task. For inspiration, look at these 5 best eCommerce applications.
5. Security Remedy Options
Many businesses provide website authentication but not on mobile apps. In addition, mobile apps are protected by biometric features like fingerprints, eye, and facial scans, among others. By enabling everyone to complete transactions through secure payment gateways, they promote client loyalty and build confidence between customers and brands.
6. Productivity Gains
A smartphone app makes it possible to save money and more time. In order to manage all activities if your store has a website, you must log in. Customers need to browse the website, and if it's their first time, they need to bookmark it or keep the address in mind. But suppose you have a mobile app for your Magento 2 store. If so, customers could place orders with a few clicks, employees could go about their work, and you could manage every part of running your business from anywhere. Mobile devices can access the e-store as well, however, actions like checking in and others are useless. During that time, apps can be used to examine real-time sales reports.
Mobile apps provide direct customer-business communication, which decreases your of company's marketing and advertising costs.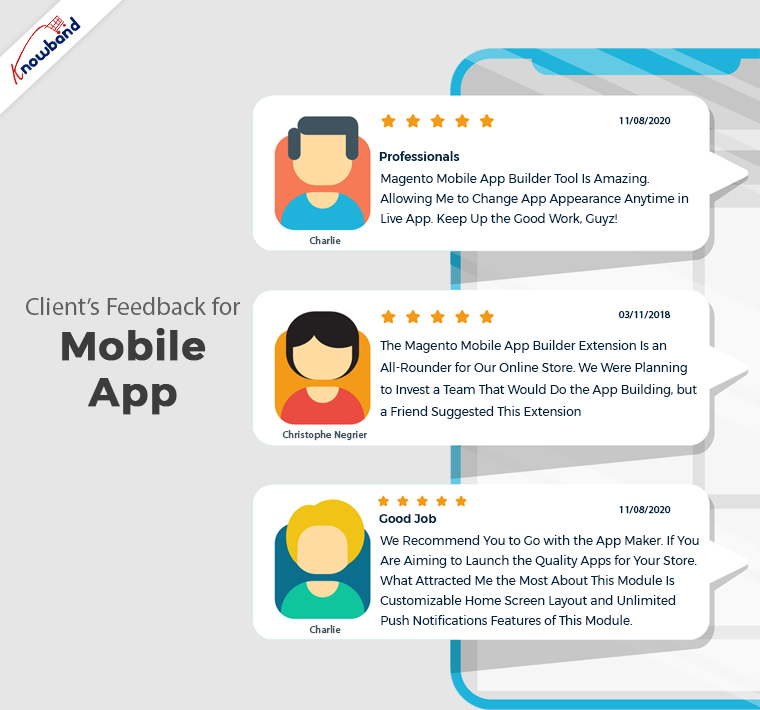 7. Interactive Participation
Mobile app users can engage in two-way conversations to the fullest extent possible. They use methods like in-app discussions, customer support calls, and chatbots to increase communication.
Users are urged to engage with mobile apps in a number of other ways as well. For instance, singing apps let users record songs that they may then share with their friends and audience. It is encouraged for users of e-learning programs to share their credentials on social media platforms. All of these characteristics help brands increase consumer awareness and grow their customer base.
8. Higher Conversion Rates
If you want to increase conversion rates, you should switch to a mobile app for Magento 2. The reason for this is that users spend more time using mobile apps than surfing the internet. Because of this, a mobile app is more likely to be seen, which is likely to increase the number of customers and, eventually, the conversion rate.
Here is an example of how a Magento 2 mobile app might draw customers to the top of the funnel. First, encourage consumers to download the app. Once finished, provide in-app purchases, customized services, and simple shopping to convert prospects into buyers.
The golden rule is to offer customers a user-friendly interface and quick checkout processes. If a mobile app even significantly cuts down on their trip time, they'll use it again.
You may increase the visibility of your business by using mobile apps for Magento 2. For a variety of reasons, including cost savings, increased sales, and better exposure, businesses should convert their Magento 2 websites to mobile applications.
Conclusion
Customers and businesses prefer mobile applications because they provide more functionality and a better user experience. Numerous advantages exist for Magento 2 mobile applications. So if you want to make money, include a mobile app in your business plan.
It will take a while to create an original mobile app. If you want to outperform your competitors, you need to download the app right away. Create a global presence as a consequence of the Magento 2 Mobile App Builder. It is a preconfigured framework with all the app's features. Just connect it to your store, sync the data, design the app's layout, and launch it. The most practical way to get your Magento 2 mobile app. Contact us at [email protected] if you want to learn more about the customizing features we provide.